Rent Mehari Formentera
Pick up your Mehari for hire at the port of La Savina or any of our offices.
Book your Mehari car online
Advantages of renting Meharis in EsFormentera
.com
Totally silent, to enjoy the nature of the island. They also have almost imperceptible vibrations and do not emit heat.
Ready-to-drive tank. You pay according to your needs, at no extra cost.
Flexible cancellation by Covid.
Free cancellations in case of possible restrictions.
Personalised attention. Free management and modification of bookings.
Rent Mehari Formentera
Formentera is one of the most popular tourist destinations in Spain. It has a lot to offer its visitors, such as beautiful beaches and a rich cultural heritage.
For those planning to visit this island, renting a mehari may be the best option for them. Renting a Mehari in Formentera is perfect for those who are looking for an authentic experience and want to explore the island hassle-free.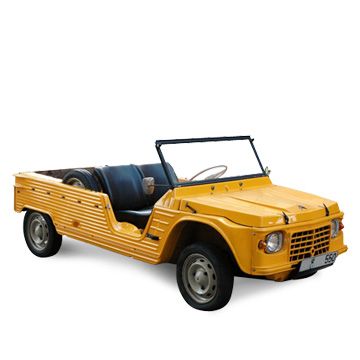 Citroen Mehari
4 seats | 2 doors | 0.6 L engine
Manual transmission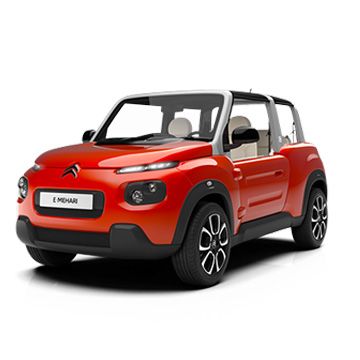 E-Meharï Electric
4 seats | 2 doors | Electric Engine
Air Conditioning | Automatic
Renting a mehari in formentera can be a complicated process, especially when renting from outside the island. However, with the help of esformentera.com, the process is much easier.
Esformentera.com is an online car rental platform that connects travellers with rental services for the whole world through its website and app. The company offers cars and vans on demand so travellers can book them when they are ready for their trip or holiday.
With this service, our customers can rent a car in Formentera and have it waiting for them at the airport or at the door of their hotel upon arrival.